Business loan from

AED 50K - AED 500k

Decisions typically in

72 hrs

Borrow over

3 mths – 2 yrs
Grow your busines, fast.
Take your company to the next level with finance that
arrives in days.
Start borrowing
Turn Capital
Into Your Competitive Edge
Quick and Easy

Apply in minutes and get approved in 72 hours.

Transparent Pricing

Clear and transparent pricing without hidden fees.

No Prepayment Fees

Repay your loan early with no extra cost.

World Class Service

Outstanding customer service.
Quick and easy process
Create an account

Register in less than 3 minutes and add funds to your account.

Start investing

Choose your risk appetite and opportunities that match

Recieve monthly repayments

Monitor your investment through an interactive dashboard

Re-invest

Maximize your returns and grow your portfolio

Start investing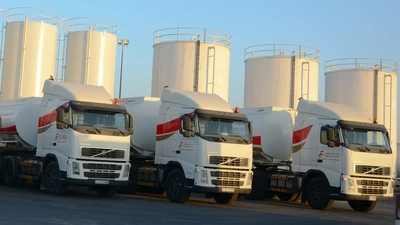 Working in the diesel trading industry requires continuous maintenance of our premises to ensure safety of our operations. In the pandemic our cashflows got affected and we reached out to Funding Souq. The team was very quick and transparent in responding to our needs.
Arbab Kamal Ahmad,CEO
Shining Star Diesel
Our vision is to expand and provide logistic services all around the world. For our UAE operations, Funding Souq has been a reliable funding partner as they quickly acted on our finance need. I look forward to working with Funding Souq in the future again.
Freight Move Logistics,CEO
Tinil Mukkalitharayil Markose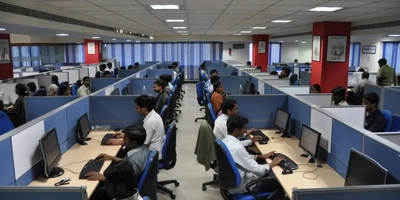 This is the third time we borrow from Funding Souq and overall the experience has been positive. The funds helped us secure a large project that really moved the needle for our company.
Pansoft Technologies,CEO
Mohammed Nazim Shaikh
Islamic finance entrepreneurs eye new frontiers
The global Islamic finance services industry's value hit $2.19tn in 2018, according to the Islamic Financial Services Board. But growth was slower than the previous year, at a rate of 6.9 per cent rather than 8.5 per cent. The board said geopolitical and economic trends were partially behind the slower pace of expansion.

Saudi Crowdfunding Platform Funding Souq Raises $2.5M In Seed Capital
Saudi-based crowdfunding platform Funding Souq said that it has raised $2.5 million in a seed funding round, bringing its total funding so far to $2.82 million.The latest funding round was led by angel investors, including the Partner at 500 Global Amal Dokhan, Omar Aljeraisi, Christian Kunz, and existing investors Partner at STV Mazin Alzaidi, Musaab Hakami, and IslamicFinanceGuru.
Shams and Funding Souq collaborate
In keeping with their strategic alliance, Funding Souq (FS) and Sharjah Media City (Shams) have raised approximately Dh10 million through a special programme intended to lend to approved small- and medium-sized entrepreneurs and projects associated with Shams. To further support the expanding business community, the initiative is anticipated to reach Dh35 million in the near future. The programme's 100th loan was distributed this year.

Saudi-based Funding Souq raises $2.5 million Seed
Founded in 2020 by Martin Jaouni, Funding Souq connects investors with SMEs looking to raise funding with ticket sizes ranging between $20,00-150,000, enabling investors to get more exposure to SME lending and realise an internal rate of return (IRR) of 20 per cent. he funding will go towards developing more synergies between the company's network of debt investors and family offices and banks to launch new Shariah-compliant fintech products, with plans to expand its regional presence.